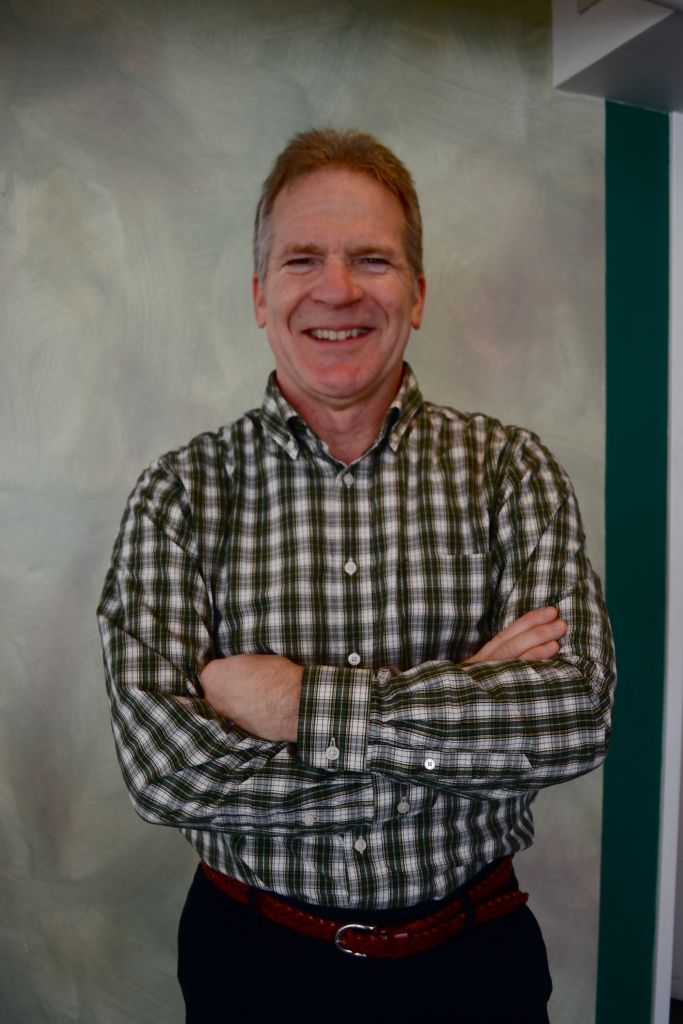 The Doctors
Dr. Paul Mack
Doctor of Chiropractic


I would like to personally welcome you to our clinic. During your first visit, I will ask for health information from you. So, I thought it would be helpful to share some information about us.


I was born in the middle of nine children in St. Paul, MN. I graduated from a catholic military academy in 1970 and decided to explore some of the USA before starting college. My travels took me to the Pacific Northwest. The mountains and water resonated with my spirit and I immediately declared my mid-west living over. During a four-year side trip to Alaska, I met Ruth, who grew up in the Everett-Marysville area. I was instantly smitten. Ruth on the other hand...was a little more cautious. As we were getting to know each other, Ruth shared that she was also the middle of nine children! We married in 1977 and chose Shoreline as our home in 1984.

I decided to become a chiropractor after receiving n adjustment for low back and leg pain. To my amazement, other parts of my body started to work better and I felt better than ever. My chiropractor encouraged me to attend Life University in Marietta, GA, where I received my doctorate in 1983.


After graduation, we returned to Seattle via the Grand Canyon and the winding, beautiful California Coat Hwy 101. While driving up the coast, Ruth became carsick. We put two and two together, and ascertained correctly Ruth was pregnant with Aaron, the first of our three sons. Aaron is now thirty. After two years at Shoreline Community College and one year at the University of Puget Sound in Tacoma, he decided to take some time to snowboard, work, and save his money to "kite-board the world". He did that and is now studying Geophysical Engineering at Montana Tech. Drew is twenty-eight, after two years at Western Washington University, he decided it was not for him. He recently completed a four-year apprentice program and received his journeyman status in masonry restoration. He works for Pioneer Masonry. Greg graduated from Western and has finshed up his clinicals at Life Chiropractic College-West in Hayward, California. We are excited to have Dr. Greg contributing to the wellbeing of the greater Shoreline community.


We are dedicated to impart to you the values of chiropractic and how it positively interfaces with all aspects of your life. We want you to feel comfortable, healthy, and excited about your experience here. Thank you for allowing us to serve you.

Sincerely,

Paul A. Mack D.C.
---
Dr. Greg Mack
Doctor of Chiropractic
Upon entering the office, you will be asked a fair amount of questions about your health history. As a reciprocity of information I figured I would tell you all about myself and journey to be here serving the greater Shoreline area.
I grew up in our family home off of third street; the youngest of three boys. Throughout my youth I played soccer as a lifestyle- 4-5 days a week and before long I was crippled with horrible bilateral knee pain. I visited my favorite Chiropractor, Dr. Paul Mack! Turns out apples do not fall too far from the tree and my feet were flat (just like his) and stuck in rear foot pronation. Disrupted foot biomechanics altered my knee weight bearing and I learned an important song. "The ankle bone is connected to the shin bone which is connected to the thigh bone which is connected to the hip bone.." Dr. Mack got me started wearing orthotics to support the 26 bones in each foot. I have not taken them out of my shoes since! An absolute priority for supporting my movement and allowing my weight bearing to stay true to biomechanical intention.
I have had type one diabetes since I was two years old. Going through my own healing process I have learned a lot about ways to sustain optimal well being. Blood sugar stress affects it all; physiology, and its connection with structural and chemical equilibrium. Whole food philosophy and getting adjusted continue to be paramount in my life to achieve an ideal balance. Diabetes blood sugar stress and playing soccer like a wild man in my teen years affected my flight or fight response and its ability to adapt. Low blood pressure resulted and in the morning upon rising I would sometimes experience gran mal seizures. Dr. Mack understood that my adrenal glands were tired. With type one diabetes as a complicating factor, my body did not have enough cortisol to pump blood to my brain if I quickly went from lying down to standing due to low blood pressure. Upon taking a Standard Process whole food supplement to feed my adrenal glands I never had a seizure related to orthostatic hypotension again. Super bonus! There are lots of ways to help the body wherever an individual is at in their state of health. Facilitating chiropractic and how it positively interfaces with each person in a unique way is why I am here. I got into all of this while searching to sustain my own health. Now I get to enable the best in my community by helping them reach their health goals.
It is an honor to serve what IS in each patient. We want you to feel comfortable, energized, and excited about taking strides away from pain and faulty biomechanics and towards a lifestyle you can enjoy!
Sincerely,
Greg Mack, DC